Sponsor us!
Barman is an open source project, and you are welcome to sponsor the development of features that are important to you. Contact us to discuss the possibilities.
Version 1.3.0 Sponsors
Many thanks for funding towards the development of Barman 1.3.0 go to: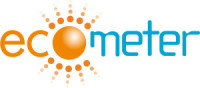 Founding Sponsors
Companies and organisations below (in alphabetical order) are founding sponsors, involved in the project from its conception to the official first release.

2ndQuadrant
Barman has been conceived, designed and developed by 2ndQuadrant Italia with the goal to provide more reliable disaster recovery solutions with PostgreSQL.

4CaaSt
Barman has been partially funded through 4CaaSt, a research project funded by the European Commission's Seventh Framework programme.
CSI Piemonte
Barman has been partially funded by CSI Piemonte, leading organisation operating in the Public Administration of the Piedmont Region. It is currently used as a backup solution for most demanding PostgreSQL databases.
GestionaleAuto.com
GestionaleAuto.com, a single web interface for monitoring and coordination of dozens of websites dedicated to the world of vehicles.
Navionics
Barman has been partially funded by Navionics, the leading company in electronics charts, which has migrated its systems onto PostgreSQL database.